Buildcorp's latest project for Macquarie University, the Clinical Education Building, has won the 'People's Choice Award' at the 2020 Australian Timber Design Awards.
The elegant and unique four storey mass timber facility was designed by Architectus. Almost 700 tonnes of structural timber was used, including a visible structure and core made from prefabricated Cross Laminated Timber (CLT) and Glulam. Timber finishes also feature in the large lecture theatre, state-of- the-art teaching and learning spaces, feature stairway and breakout areas.
Buildcorp worked with project partners to manage the timber journey from design parameters to drive buildability, fabrication compliance, procurement and logistics, environmental accreditations and materials handling.
The remarkable achievement in timber design and construction is designed to offer sustainability, wellbeing and productivity benefits. During the building's operations, project engineers Arup estimate that it will save the carbon emission equivalent of five to six years of energy consumption. During construction, the use of timber also negated the need for noisy works and required less people on site, which protected the neighbouring commercial building and Macquarie University Hospital from impact.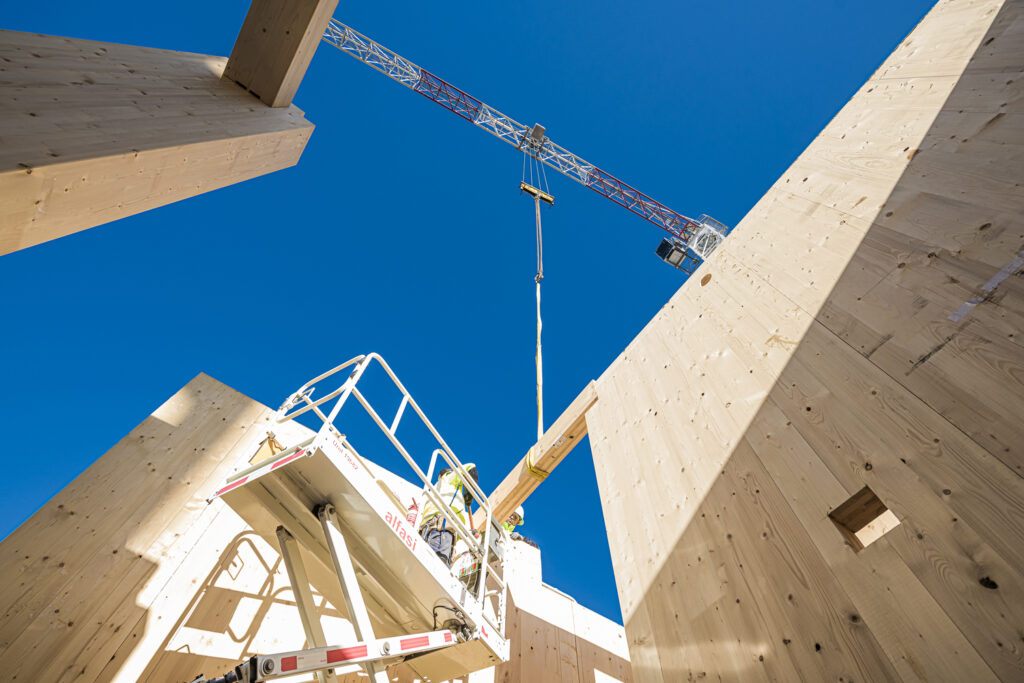 This project and award is testament to Macquarie University's vision, Architectus' design, Arup's solutions and Johnstaff's direction.
Buildcorp is passionate about the benefits of timber construction and other recent timber projects include an Early Contractor Involvement project for Barker College and a commercial medical facility The Bond at Norwest for Mulpha.