Sustainability and environment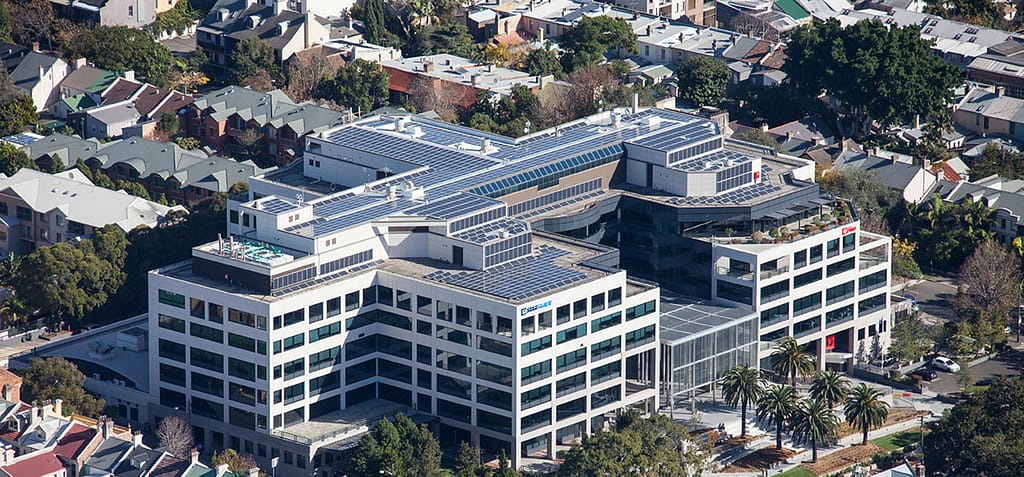 Sustainable workplaces are healthy workplaces and Buildcorp's commitment to continual learning has helped us stay abreast of the evolution of sustainability innovations and regulations.
Our people are Green Star Accredited Associates and have helped our clients develop solutions for a range of GreenStar, NABERS, LEEDS and WELL projects. We have also worked with some of the industry's leading sustainability innovators to achieve 'firsts' in a number of sustainable pioneering projects. These include:
Wilkhahn Sydney Show Room: the first GOLD WELL certification in Australia under the International WELL Building Institute (IWBI) Retail Pilot Program.
Darling Island 6: The first 6 Star Green Star Commercial Building in NSW.
GPT workplace, MLC Centre: the first 6 Star Green Star Fit-out Rating in a building not undergoing an upgrade.
Australia Post (Strawberry Hills) renewal: the first project to achieve all three Green Star ratings (5 Star Green Star Design, As Built and Interiors) and 5 star NABERS Energy Tenancy and 5 Star NABERS Base Building Rating.
Off site, Buildcorp also 'walks the talk' with our own sustainable workplace. We have been awarded 'CitySwitch Green Office Signatory of the Year' and were the first property business awarded 'Silver Partner' status in the Sustainability Advantage program.