Reconciliation
Action Plan
Acknowledgement of Country
Buildcorp acknowledges the Traditional Owners of the lands on which we live, work and learn. We pay our respect to Aboriginal and Torres Strait Islander peoples and to Elders, past, present and emerging.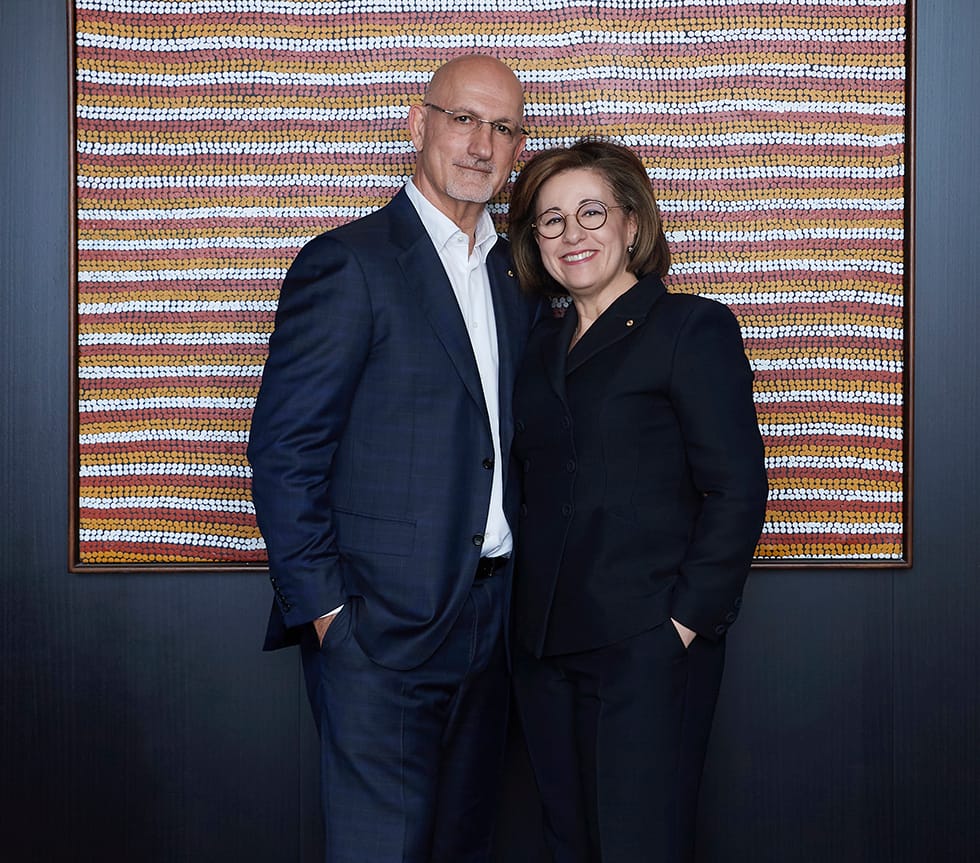 Our Vision for Reconciliation, from our Founders
We are proud to present Buildcorp's first Reflect Reconciliation Action Plan.
Our vision for Reconciliation is that Aboriginal and Torres Strait Islander peoples will have equal opportunities in participation, employment and supplier diversity.
We have a deep respect for the over 70,000 years of continuous cultures and knowledge of Australia's Aboriginal and Torres Strait Islander peoples. We recognise that these are the oldest continuing cultures in the world, and we are privileged to work alongside Aboriginal and Torres Strait Islander people within Buildcorp, our suppliers, clients and subcontractors.
Respect, giving back and fair play is at the core of Buildcorp's values, and we will bring all our people along the RAP journey to contribute to the understanding, partnerships and initiatives that it drives.
Through the implementation of our Reflect RAP, Buildcorp aims to be a 'uniting force for good' to help contribute to a reconciled, just and equitable Australia.
Tony Sukkar AM and Josephine Sukkar AM
Our RAP
We recognise the process of reconciliation should be approached with sensitivity and respect. On our RAP journey we aim to be a unifying influence by drawing on the opportunities provided through our projects and partnerships to create meaningful outcomes in employment, procurement and cultural understanding and respect.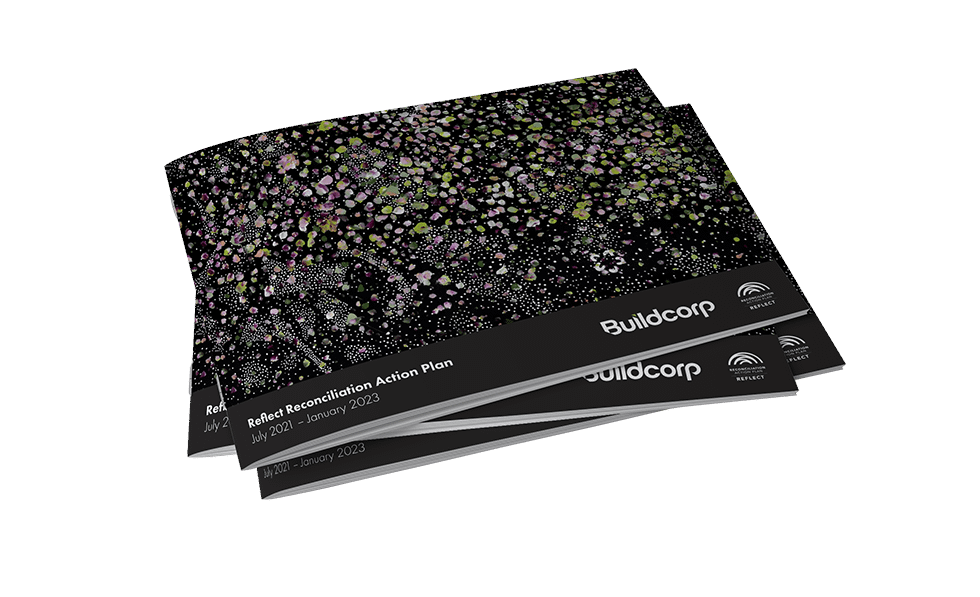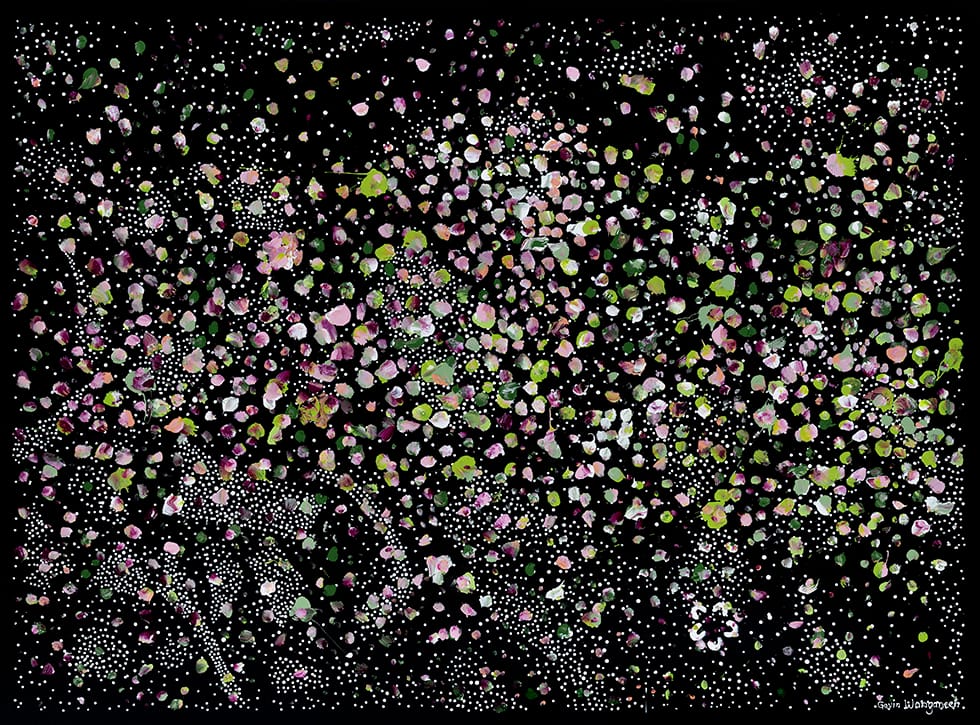 Original artwork by Gavin Wanganeen
'Star Dreaming', The Buildcorp Story
About the Artist
We were honoured to engage the talents of Gavin Wanganeen to create our bespoke art for our RAP. Gavin is an Australian Football League (AFL) legend, acclaimed contemporary Aboriginal artist, a businessman and an advocate for Indigenous empowerment. Born in Mount Gambier, South Australia, Gavin is a proud descendant of the Kokatha Mula people of the Western Desert in South Australia.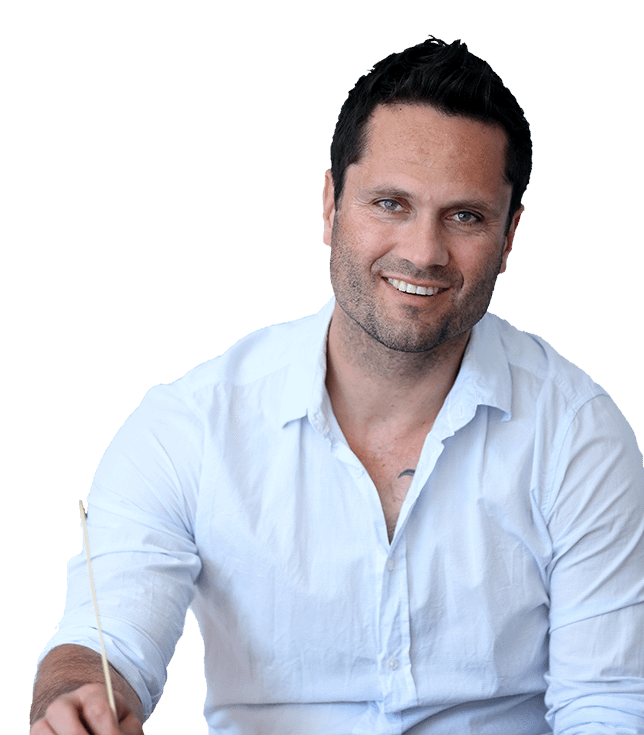 Our Partnerships
We look forward to developing partnerships along our journey. To let us know about potential partnership opportunities, please email carmen_prince@buildcorp.com.au